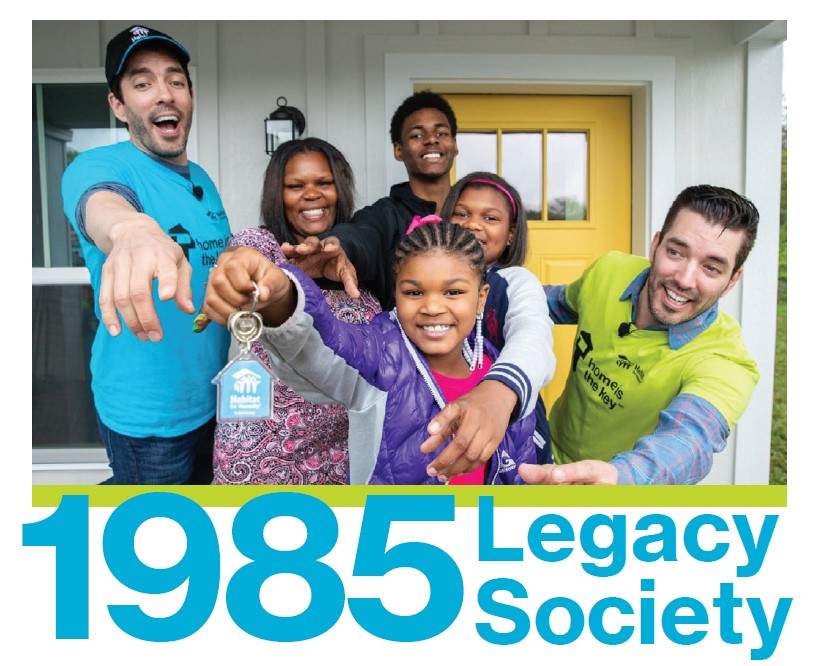 Why Space Coast Habitat needs YOU to become a member.
Since 1985 Space Coast Habitat has been building strength, stability and self reliance through shelter. The Legacy Society sustains the quality programs that support the mission of homeownership for working families and individuals in our county. Your planned gift will create a lasting impact for local families and veterans in the years ahead as we Live, Love and Care in Brevard.
A planned gift is simple to start and will cost you nothing in your lifetime. You can create a bequest of any dollar amount which may even provide valuable tax savings. You can donate directly to Space Coast Habitat for Humanity through Space Coast Habitat's Endowment with Community Foundation for Brevard.
To start your planned giving, Click Here.
Please contact Community Foundation of Brevard's President & CEO, Theresa Grimison for additional information at 321-752-5505 or email theresag@cfbrevard.org
Legacy Member Benefits

How to become a member of the 1985 Legacy Society
Include Space Coast Habitat for Humanity, Inc. as a beneficiary for:
Bequest by Will or Trust
Life Insurance
IRA or 401(k) retirement assets
Property or Real Estate
Publicly Traded Stocks
Savings Bonds
Name us in a Charitable Lead Trust or a Charitable Remainder Trust
Making a Better Tomorrow
This information is not intended as a tax, legal or financial advice. Gift results may vary. Contact your attorney, CPA, or financial advisor for the best way you can participate.