Group Volunteers
Organize a group of volunteers and join us at the ReStore, Build Site or as an event lunch provider.
For more information, call Joanna at 321-728-4009 x102 or email volunteer@spacecoasthabitat.org
Corporate Groups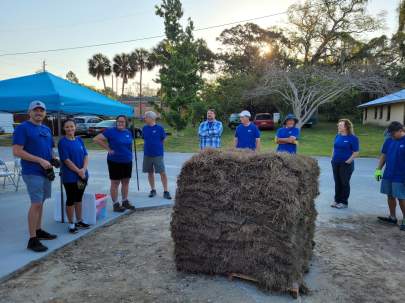 Our business partners enjoy team-building volunteer activities that showcase positive impact on their community where they work, live & thrive.
Team Building Experience
Hours of volunteering: 4-6 Hours
Number of Participants: 6-10 (depending on project)
Construction Sites:
$2,500 - Weekday(Tuesday-Friday)
$5,000 - Saturday
ReStore:
$1,500 - Weekday(Tuesday-Friday)
$3,000 - Saturday
What is included:
A day of team building with Space Coast Habitat
Social media recognition
Logo on our website as a corporate partner
For additional requests or questions, please email.
Faith Groups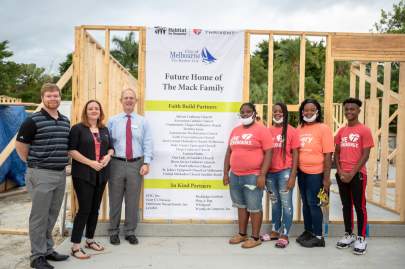 Organize a group of volunteers from your faith community, youth group, school or circle of friends and join us on the build site or at the ReStore. We have several single-day or ongoing options for small groups looking to give back. Must be 16 years of age to volunteer.
Lunch Crew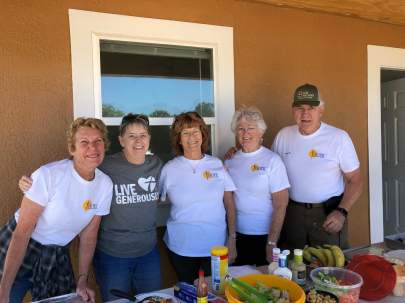 The Lunch Crew provides & serves food and drinks for those volunteers working on our construction and event sites.
For more details or to schedule a date, please call Joanna at 321-728-4009 x102 or email volunteer@spacecoasthabitat.org